NEWS & MEDIA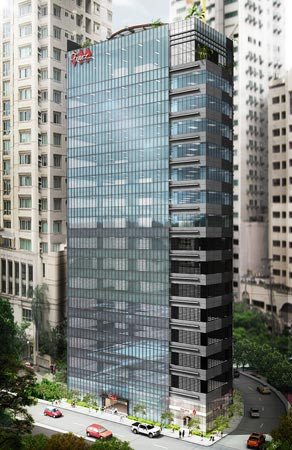 More non-BPO firms driving demand for office space
A GROWING number of non-business process outsourcing (BPO) companies is driving demand for office space in Makati City and other business districts.
A study by real estate services firm Leechiu Property Consultants showed consumer and manufacturing firms took up 183,056 square meters (sq.m.) of new offices offered in 2018. BPO and related companies continued to dominate, taking up 40% or 357,999 sq.m. of the total new office space.
"That kind of demand clearly demonstrates how our economy is growing," Kei Tiu Laurel-de Jesus, Frabelle Properties Corp. (FPC) managing director, was quoted as saying in a statement.
FPC hopes to capture a piece of the action with its high-end, 16-storey Frabelle Corporate Plaza in Salcedo Village, Makati City.
"Due for completion in September, Frabelle Corporate Plaza is attracting inquiries from firms currently benefiting from the Philippines' sustained growth and seeking the conveniences of doing business from Makati, the country's prime business district," the company said.
The building is allocating eight floors for offices with a typical floor plate of 835 sq.m., and the rest for parking, a top floor with an events hall and the ground floor for retail.
Ms. Tiu Laurel-de Jesus noted that local chefs, homegrown enterprises and brands have expressed interest in opening establishments at the street-level retail area.
The Frabelle Group, FPC's holding company and one of the country's largest fishing and food companies operating in Asia, South Africa, Europe and the US, will have offices in the building.
Leechiu Properties Senior Manager Jeff Ocampo noted prime office towers such as Frabelle Corporate Plaza that offer both exclusivity and efficiency are hard to find in Makati.
Located on Tordesillas Street corner Bautista Street, Frabelle Corporate Plaza has a LEED silver certification and multiple telco providers. It will also have four elevators and 100% backup power.
Source: bworldonline.com/more-non-bpo-firms-driving-demand-for-office-space